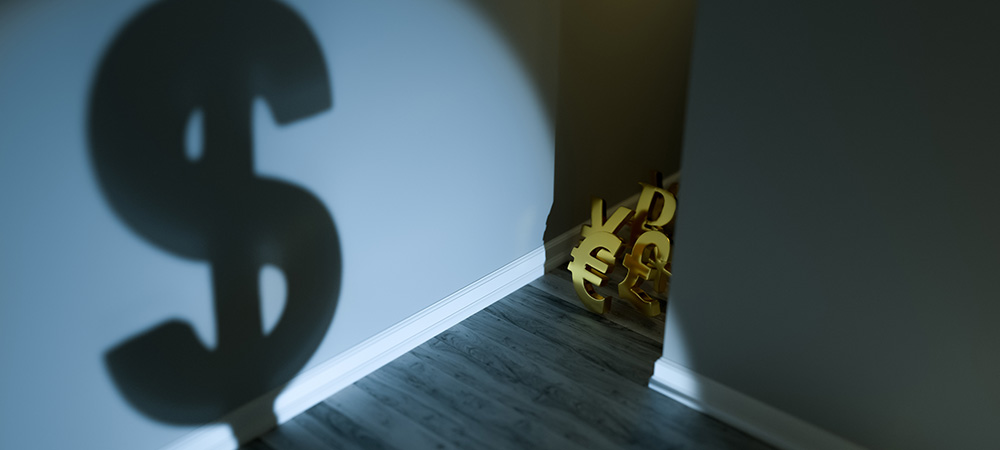 IRS Announces New Procedure For Taxpayers With Undisclosed Foreign Bank Accounts To Enter Into Voluntary Disclosure
In advance of the IRS' perception that many U.S. taxpayers with undisclosed foreign bank accounts and/or unreported foreign income would be looking to come forward to avoid criminal prosecution and minimize penalties, the IRS opened the Offshore Voluntary Disclosure Program (OVDP).
Since OVDP's initial launch in 2009, more than 56,000 taxpayers have used the various terms of the program to comply voluntarily with U.S. tax laws. These taxpayers with undisclosed offshore accounts have paid a total of $11.1 billion in back taxes, interest and penalties. The number of taxpayer disclosures under the OVDP peaked in 2011, when about 18,000 people came forward. The number steadily declined through the years, falling to only 600 disclosures in 2017. This decrease in submissions led the IRS to announce in March 2018 that it is officially closing this program on September 28, 2018.
Since that announcement, the IRS has not received any public comments addressing a continued need for the OVDP. The IRS stated that it will still maintain a pathway for taxpayers who may have committed criminal acts to voluntarily disclose their past actions and come into compliance with the tax system. So on November 20, 2018 the IRS issued a memo (click here to view) establishing a new pathway for taxpayers looking to come forward in all voluntary disclosures, including both offshore voluntary disclosures and domestic voluntary disclosures, to avoid criminal prosecution.
Voluntary Disclosure – New Procedures.
For all voluntary disclosures received after September 28, 2018, the IRS will apply the civil resolution framework outlined below.
In general, voluntary disclosures will include a six-year disclosure period. The disclosure period will require examinations of the most recent six tax years so taxpayers must submit all required returns and reports for the disclosure period.
The IRS will determine applicable taxes, interest, and penalties under existing law and procedures and assert penalties as follows:
Except as set forth below, the civil penalty under I.R.C. § 6663 for fraud or the civil penalty under I.R.C. § 6651(f) for the fraudulent failure to file income tax returns will apply to the one tax year with the highest tax liability. For purposes of this memo, both penalties are referred to as the civil fraud penalty and carries a penalty rate of 75% against the amount of increase in tax.

In limited circumstances, the IRS may apply the civil fraud penalty to more than one year in the six-year scope (up to all six years) based on the facts and circumstances of the case, for example, if there is no agreement as to the tax liability.

The IRS may apply the civil fraud penalty beyond six years if the taxpayer fails to cooperate and resolve the examination by agreement.

Willful FBAR penalties will be asserted in accordance with existing IRS penalty guidelines under Internal Revenue Manual Sections 4.26.16 and 4.26.17.
A taxpayer under this voluntary disclosure program is not precluded from requesting the imposition of accuracy related penalties under I.R.C. § 6662 (which carries a penalty rate of 20%) instead of civil fraud penalties or non-willful FBAR penalties instead of willful penalties (both of which are much higher). Additionally, taxpayers can appeal an agent's determination to the IRS Office Of Appeals. That being the case, hiring qualified tax counsel experienced in voluntary disclosure early on should increase the chances of securing a lower penalty amount.
The memo goes on to state that the IRS will provide procedures for agents to request revocation of preliminary acceptance when taxpayers fail to cooperate with civil disposition of cases and the all impacted Internal Revenue Manual (IRM) sections will be updated within the next two years. As these procedures are updated, we will keep you notified.
U.S. Penalties for Non-Compliance.
Federal tax law requires U.S. taxpayers to pay taxes on all income earned worldwide. U.S. taxpayers must also report foreign financial accounts if the total value of the accounts exceeds $10,000 at any time during the calendar year. Willful failure to report a foreign account can result in a fine of up to 50% of the amount in the account at the time of the violation and may even result in the IRS filing criminal charges.
Civil Fraud – If your failure to file is due to fraud, the penalty is 15% for each month or part of a month that your return is late, up to a maximum of 75%.
Criminal Fraud – Any person who willfully attempts in any manner to evade or defeat any tax under the Internal Revenue Code or the payment thereof is, in addition to other penalties provided by law, guilty of a felony and, upon conviction thereof, can be fined not more than $100,000 ($500,000 in the case of a corporation), or imprisoned not more than five years, or both, together with the costs of prosecution (Code Sec. 7201).
The term "willfully" has been interpreted to require a specific intent to violate the law (U.S. v. Pomponio, 429 U.S. 10 (1976)). The term "willfulness" is defined as the voluntary, intentional violation of a known legal duty (Cheek v. U.S., 498 U.S. 192 (1991)).
Additionally, the penalties for FBAR noncompliance are stiffer than the civil tax penalties ordinarily imposed for delinquent taxes. For non-willful violations, it is $10,000 per account per year going back as far as six years. For willful violations, the penalties for noncompliance which the government may impose include a fine of not more than $500,000 and imprisonment of not more than five years, for failure to file a report, supply information, and for filing a false or fraudulent report.
Lastly, failing to file Form 8938 when required could result in a $10,000 penalty, with an additional penalty up to $50,000 for continued failure to file after IRS notification. A 40% penalty on any understatement of tax attributable to non-disclosed assets can also be imposed.
Voluntary Disclosure – Streamlined Filing Compliance Procedures
A separate program to the Voluntary Disclosure program outlined above is the Streamlined Filing Compliance Procedures which is designed for U.S. taxpayers who may have been unaware of their filing obligations, has helped about 65,000 additional taxpayers come into compliance. These streamlined procedures will continue to be available for now, but as with OVDP, the IRS has said it may end this program too at some point.
For taxpayers who were non-willful, we recommend going into the Streamlined Filing Compliance Procedures of OVDP. Under these procedures the penalty rate is 5% and if you are a foreign person, that penalty can be waived. This is a very popular program and we have had much success qualifying taxpayers and demonstrating to the IRS that their non-compliance was not willful.
What Should You Do?
We encourage taxpayers who are concerned about their undisclosed offshore accounts to come in voluntarily before learning that the U.S. is investigating the bank or banks where they hold accounts. The IRS continues to combat offshore tax avoidance and evasion using whistleblower leads, civil examination and criminal prosecution. The implementation of the Foreign Account Tax Compliance Act (FATCA) and the ongoing efforts of the IRS and the Department of Justice to ensure compliance by those with U.S. tax obligations have enhanced the IRS' ability to identity and charge non-compliant taxpayers undisclosed foreign financial assets. Since 2009, 1,545 taxpayers have been indicted related to international activities through the work of IRS Criminal Investigation.
Once the IRS contacts you, you cannot get into this program and would be subject to the maximum penalties (civil and criminal) under the tax law. Protect yourself from excessive fines and possible jail time. Let the tax attorneys of the Law Offices Of Jeffrey B. Kahn, P.C. located in Orange County (Irvine), San Francisco Bay Area (including San Jose and Walnut Creek) and elsewhere in California help ensure that you are in compliance with federal tax laws. Also, if you are involved in cannabis, check out how our cannabis tax attorneys can help you.