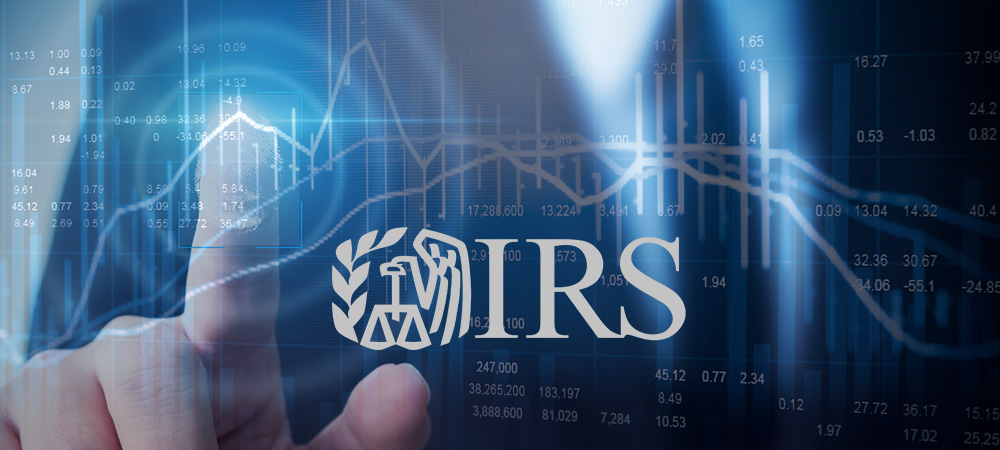 IRS Crackdown On Taxpayers Earning Income In The Sharing Economy
If you use one of the many online platforms available like Uber, Lyft and Airbnb to rent a spare bedroom, provide car rides, or to connect and provide a number of other goods or services, you're involved in what is sometimes called the sharing economy and you can bet that the IRS will be verifying your reported income.
The Sharing Economy
An emerging area of activity in the past few years, the sharing economy has changed how people commute, travel, rent vacation accommodations and perform many other activities. Also referred to as the on-demand, gig or access economy, the sharing economy allows individuals and groups to utilize technology advancements to arrange transactions to generate revenue from assets they possess – (such as cars and homes) – or services they provide – (such as household chores or technology services). Although this is a developing area of the economy, there are tax implications for the companies that provide the services and the individuals who perform the services.
This means if you receive income from a sharing economy activity, it's generally taxable even if you don't receive a Form 1099-MISC, Miscellaneous Income, Form 1099-K, Payment Card and Third Party Network Transactions, Form W-2, Wage and Tax Statement, or some other income statement. This is true even if you do it as a side job or just as a part time business and even if you are paid in cash and to minimize how much you need to pay in taxes, it is imperative that you keep track of your business expenses.
As the sharing economy continues to grow, so do the associated tax problems. The IRS obviously is interested in folks who earn money using their autos as on-call car services or rent their homes to out-of-towners and being that it is summer the IRS knows this activity is even more prevalent.
Duty To Report Income
Except as otherwise in the Internal Revenue Code, gross income means all income from whatever source derived (IRC Sec. 61). So whether your work in the sharing economy is you only job or a secondary job, you need to report your income from that work on your income tax return.
Remember you are not an "employee" of the sharing economy facilitators; you are an "independent contractor".  As such, there is no withholding of any taxes from your checks; you are responsible for all taxes – Self Employment taxes and income taxes – on your net earnings.  Uber spells this out, sort of, on their site:
"You pay taxes as an individual—there's no need to register as a business. File taxes as you normally would, and we'll send you a 1099 form that you will use to report the income you made driving with Uber."
You will report your net income from your Uber activitiy, (i.e., what you are paid minus any associated expenses),  on Schedule C and the Schedule C "bottom line" will show up on line 12 of your Form 1040.  ("Business income or (loss). Attach Schedule C or C-EZ".)
Deducting Business Expenses
The tax code allows you to deduct certain costs of doing business from gross income. Generally, you cannot deduct personal, living or family expenses. You can deduct the business part only, such as supplies, cell phones, auto expenses, food and drinks for passengers, car washes, parking fees, tolls, roadside assistance plans, taxes, and incentives associated with certain electric and hybrid vehicles.
Example: You used your car only for personal purposes during the first 6 months of the year. During the last 6 months of the year, you drove the car a total of 15,000 miles of which 12,000 miles were driven to provide transportation services through a company that provides such services through requests to its app. This gives you a business use percentage of 80% (12,000 ÷ 15,000) for that period. Your business use for the year is 40% (80% × 6/12).  If you are an employee of the transportation company the business portion of the auto expenses related to that job may be deducted only to the extent those expenses exceed 2 percent of your adjusted gross income.
Example: You use your car both for personal purposes and to provide transportation arranged through a company that provides transportation service through its app. You must divide your personal and business expenses based on actual mileage. You can deduct the business part of these actual car expenses, which include depreciation (or lease payments), gas and oil, tires, repairs, tune-ups, insurance, and registration fees. Or, instead of figuring the business part of these actual expenses, you may be able to use the standard mileage rate to figure your deduction. Depending on the facts and circumstances, you may be providing the services either in a self-employed capacity or as an employee. If you are self-employed, you can also deduct the business part of interest on your car loan, state and local personal property tax on the car, parking fees, and tolls, whether or not you claim the standard mileage rate.  If you are providing services as an employee of the company, the business portion of the auto expenses related to that job may be deducted only to the extent those expenses exceed 2 percent of your adjusted gross income.
It's important to keep good records. Choose a recordkeeping system suited to your business that clearly shows your income and expenses. The business you're in affects the type of records you need to keep for federal tax purposes. Your recordkeeping system should include a summary of your business transactions. Your records must also show your gross income, as well as your deductions and credits. Federal law sets statutes of limitations that can affect how long you need to keep tax records.
Self Employment Tax
The net income from your activity with the sharing economy facilitator is subject to Self-Employment taxes, (Social Security and Medicare), at a 15.3% rate.  Now you will get to deduct one-half of these Self Employment taxes on your Form 1040 but if you consider that you still have income taxes to pay as well, the effective tax rate can easily exceed 30% and you will also have your state's income tax on top of that.
So whether you are using your personal car for business or part of your residence as a "B&B", you will need to have good personal records of your expenses. In a situation where you are using your personal car for business you typically can deduct either "actual" costs for the percentage of business use, (though cell phone and food probably are not pertinent) or you can deduct mileage at a standard rate for business use. If you go the "simple" route and deduct mileage instead of "actual" expenses your Schedule C would consist of exactly 2 lines so it's not very hard – but you will loose out on a lot of deductions and pay a lot more in taxes.
Why The IRS Likes The Sharing Economy
Unlike traditional transactions where two parties directly deal with each other and nothing is reported to the IRS, sharing economy facilitators who connect the two parties, collect the money from the paying party and transmit the revenue to the service provider will report the sale to IRS using Form 1099. The IRS now has a tool by which they can match up the amount of income you report on your tax return and if the Form 1099 amount is greater, you can be sure that the IRS will catch this and send you a tax bill.
Don't Take The Chance And Lose Everything You Have Worked For.
Protect yourself. If you are selected for an audit, stand up to the IRS by getting representation. Tax problems are usually a serious matter and must be handled appropriately so it's important to that you've hired the best lawyer for your particular situation. The tax attorneys at the Law Offices Of Jeffrey B. Kahn, P.C. located in Orange County (Irvine), San Diego County (Carlsbad) and elsewhere in California are highly skilled in handling tax matters and can effectively represent at all levels with the IRS and State Tax Agencies including criminal tax investigations and attempted prosecutions, undisclosed foreign bank accounts and other foreign assets, and unreported foreign income.
Click here to add your own text